Outsourced Accountants: The Answer to a Shortage of CPAs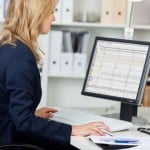 Have you been searching for a CPA to handle the accounting and finance for your company? Are you having difficulty finding a qualified candidate in your area?
You're not alone.
Accounting and finance positions are among the top 10 jobs that are hardest for employers to fill, according to a ManpowerGroup survey.
The good news? Outsourcing is a viable alternative with a number of benefits that can't be ignored.
Benefits of Outsourcing Accounting and Finance Functions
Continuity of service. When you outsource your CPA, you avoid employee turnover and poor performance, and instead get highly dedicated attention on your terms.
Reduced costs. From budgeting and forecasting to driving business decisions, an outsourced CPA provides top-notch performance from the start. The efficiency of the professional saves you time and, because they can influence the direction of your company, actually help you drive a profit.
Convenience. An outsourced accountant and finance expert is typically available to work onsite at a location you prefer, or will complete tasks offsite if you aren't able to accommodate an extra person. There's no need to change your current arrangement in order to receive superior service.
In Conclusion
While there may be a shortage of qualified CPAs, there is a solution: outsourcing your accounting and financial jobs.
Brooks Business Solutions offers convenient, efficient, and professional CPAs that can support your business in payroll, benefits, insurance, accounts payable and receivable, general ledger, and financial statements.
We'd like to know: What are your experiences with finding the right CPA for your company? Let us know in the comments.