3 Ways Treasury Services are Transforming Small Businesses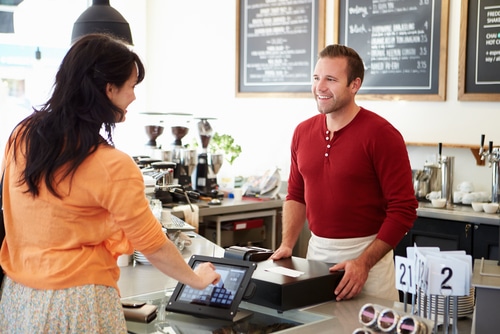 Whether you're running a tech startup or a neighborhood storefront, you're in business to turn a profit. Treasury services are designed to help you do just that by saving you money on business-critical functions.
Payroll Processing
Unless you're a party of one, your small business likely utilizes some kind of payroll processing service. (If you don't, then this treasury service may convince you to start.) The challenge with these services is that aside from their regular fees, they may also charge fees for delivery, direct deposit, or to file your payroll returns.
Fortunately, big banks are partnering with some processors to offer payroll services at a fraction of the cost. You do the work of entering the numbers, and the payroll processor provides ongoing maintenance and support. Think of it as a do-it-yourself solution that puts a little coin back in your pocket.
Depository Services
You may have seen or heard advertisements for deposit services using a smartphone, which is a brilliant time-saver for many small business owners.
Many banks offer another depository service worth your consideration: remote deposit via in-office scanners. These small devices allow you to simply scan checks and send the data to your bank for deposit, all without leaving your office or spending time in line.
Account Perks
No matter what the size, most businesses eventually acquire a business banking account. Financial institutions are making this even more enticing by offering a host of benefits for your employees, including: discounts, rewards, and various incentives. Check with your bank's website or local branch for details.
In Conclusion
You've heard the phrase, "Time is money," and this is never truer than with a small business. These treasury services are a great place to start, but check with individual banks to discover which programs may be the right fit.